Morello Hills Christian Preschool and Daycare
MHCP is a wonderful place for your child to learn and grow!  We are dedicated to serving families in the community by providing preschool and day care that nurtures children 2 1/2 – 5 years of age, physically, spiritually, emotionally, socially and academically.  Our center is based on Jesus Christ and the principles that He set forth. (Enrollment is based on a first-come basis according to availability.)
MHCP's purpose is to:
Provide a program that meets the developmental needs of the individual child
Promote creativity
Encourage social and emotional growth
Encourage an age appropriate level of independence
Promote healthy physical development
Lead your child to know the only true God and the Lord Jesus Christ whom God has sent to provide eternal life, develop an appreciation of the One who created him/her and the world he/she lives in, and develop and appreciation for God's wonderful creation
"At that time Jesus said, 'I praise You, Father, Lord of heaven and earth, because You have hidden these things from the wise and learned, and revealed them to little children.  Yes, Father, for this was Your good pleasure."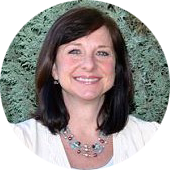 – Matthew 11:25-26
View Mary's Bio here. (Bottom of the Leadership page under the "Preschool Director" section.)
For more information about Morello Hills Christian Preschool and Daycare, please contact Mary McRae at 925-372-7155 or Mary@MorelloHills.com.
Mary McRae, Preschool Director