Children Ministry
Our Children's Ministry at MHCC serves all children from birth (Nursery) up through the fifth grade, after which they transition to Youth Ministry.
Through dynamic Sunday Ministries, Camps, Vacation Bible School (VBS), and many other venues, the Children's Ministry at MHCC strives to meet the needs of our children and connect with and support our families. Our mission is to serving the needs of children and the needs of their families, that they may all catch a vision for following God and understanding the basic principles of Christian living.
"These commandments that I give you today are to be upon your hearts.  Impress them on your children.  Talk about them when you sit at home and when you walk along the road, when you lie down and when you get up."

 – Deuteronomy 6:6-7
Vacation Bible School (VBS)
One action-packed week that will positively impact your child for an entire lifetime.
WHO?  Kindergarten through 8th grade.
WHEN?  Monday through Friday, 9AM – 12:30PM, one week at the end of Summer.
WHERE?  In the main sanctuary.
WHAT?  For over a century, children have eagerly anticipated VBS programs throughout the world.  And for good reason, too.  During VBS week, children will laugh, learn, sing, and play.  But most importantly, they will find out that God is not far away… He is nearby and He loves them!  For information about this year's VBS program, visit our VBS page.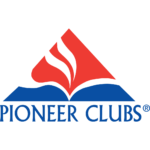 Pioneer Clubs
Helping children follow Christ in every aspect of life.
WHO?  Kindergarten through 5th grade.
WHEN?  The 2nd and 4th Wednesday of each month, 6PM – 7:30PM, September through May.
WHERE?  In the main sanctuary.
WHAT?  Each meeting includes play time, crafts, and a Bible study.  Each year, children earn badges through a variety of God-focused and community-focused activities.  For additional information, visit pioneerclubs.org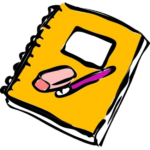 Homework Helpers
Providing a safe after-school program for children to work on homework.
WHO?  1st through 5th grade.
WHEN?  During the school year, Monday and Tuesday from 2:30PM – 4:00PM, and Wednesday from 1:30PM – 3:PM.
WHERE?  In the main sanctuary.
WHAT?  Our church is ideally located for students from Morello Park Elementary School to walk to. For the hour and half following school, we are open to all elementary age students to hang out in our sanctuary and work on their homework. We have staff on hand to provide supervision and homework assistance. A light snack will be provided.